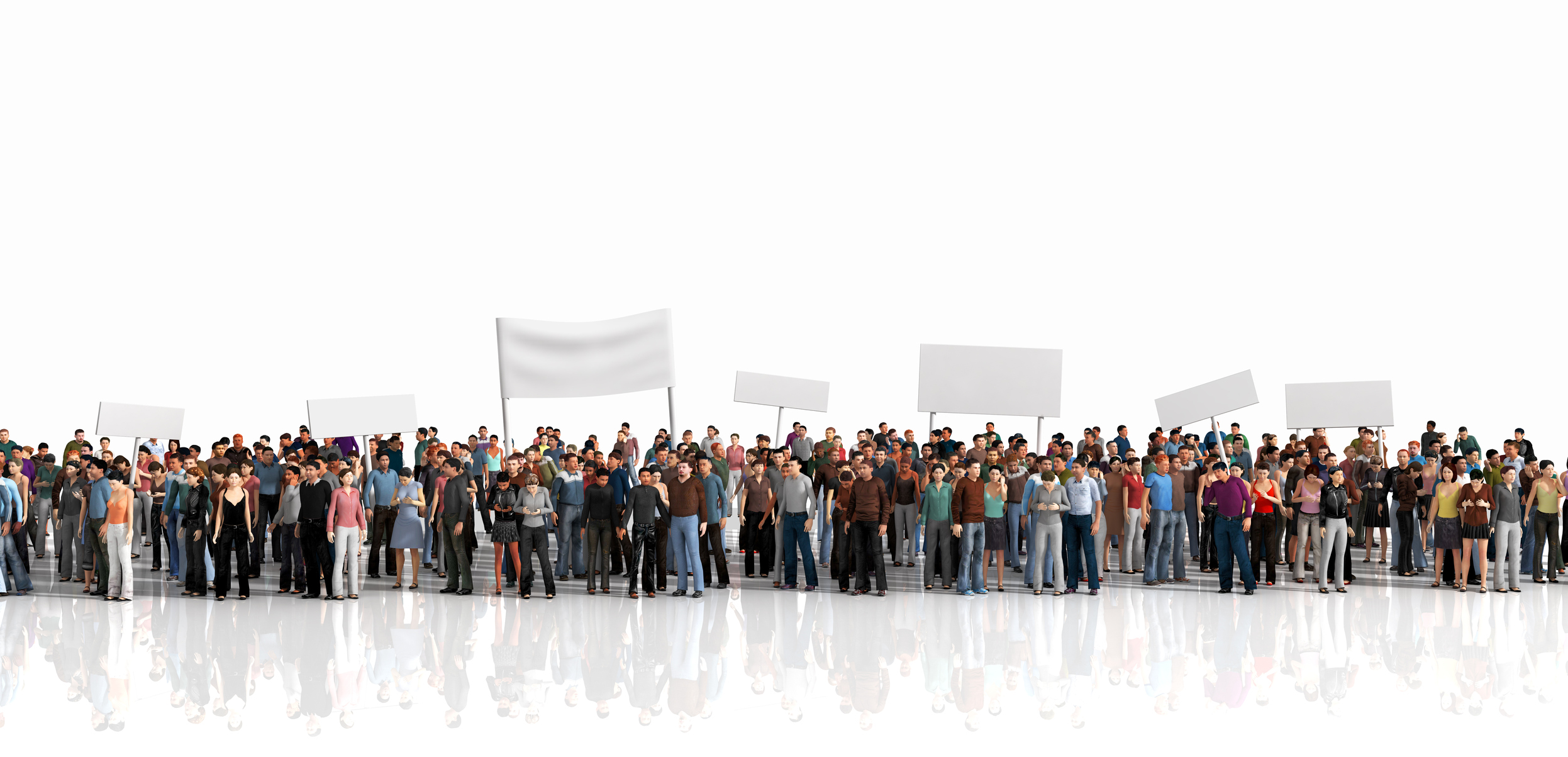 A Commitment to Free Speech
"When you silence somebody you make yourself a prisoner of your own action because you deny yourself the right to hear something." -CH
"FIRE! FIRE! FIRE!"
That's it, you've heard it. If shouted in a crowded theater with the intent to cause unnecessary harm, this is the only combination of words that can be justifiably censored by law — at least according to the Supreme Court in Schenck v. United States . (Justice Oliver Wendell Holmes wrote that a defendant's speech in opposing the draft during World War I was not protected free speech under the First Amendment ).
How far from this gold standard of free expression have we strayed? Farther than we may wish to admit. The growing mantra of political correctness on American university campuses has reached tragicomical proportions. Seldom a week goes by without a new story on political censorship creeping its ugly head into our newsfeeds, whether it be conservative speaker Ben Shapiro or Managing Director of the International Monetary Fund Christine Lagarde being shouted off college campuses. Words deemed insensitive or patriarchal are now banned from use at institutions like Yale University. Even college sports teams and mascots named the Crusaders have changed their appellation because 13th-century associations might offend.
The standard-bearers of censorship are once more at the city gates.
Internationally, in countries where no First Amendment lies in defense of speech, censorship has been enshrined in the laws like the Amended Act on the Institute of National Remembrance in Poland (which introduces criminal penalties of up to three years imprisonment for recognizing the Polish government's collaboration with Adolf Hitler's final solution) or the law that landed David Irving, the British historian, in jail in Austria in 2006 for having dared uttered a different version of the history of the Austrian government's involvement during World War II's atrocities.
Whether it be state actors wishing to rewrite their country's history or crusty left-wing advocates demanding the banning of words and ideas via a heckler's veto, censorship and its demagogues are trending in 2018.
"But not all censorship is bad!" So I've been told.
According to some, the need of censorship can sometimes justify its uses, as in the case of the Holocaust denial laws currently in place in 16 different countries, which plainly state that any denial or downplay of the Holocaust in print or speech is reprimandable by law. Surely, they think, this type of censorship is ethically good and viable, because the Holocaust and its significance merit recognition and remembrance.
Nope. Still not worthy of censorship, in my mind.
Even an opinion as crass and nonsensical as Holocaust denial still merits being heard, contemplated, and perhaps even requires more protection than any other majority opinion. Simply because minority opinions, no matter how insane, make you question what you already know. In a way, we have to thank the Flat-Earthers, Creationists, and moon-landing deniers, because, as John Stuart Mill pointed out in his essay "On liberty," false truths spark a "clearer perception and livelier impression of truth, produced by its collision with error."
To those wishing to be shielded from unpleasant thoughts and opinions I ask, who is to decide what speech is unsafe and which speaker to silence? Even scarier, who is to decide what the punishment ought to be for speech one doesn't don't like?
I know I have never met anyone worthy of this office. According to our dear censhorship-loving friends, among the politically correct and the governments of Austria and Poland, there must be such a person: A divine censor, most likely a government official, deeming speech sufficiently safe or unsafe, issuing whatever the "appropriate" penalty is for intellectual diversity.
What our well-intentioned friends, going out of their way to shield us from offensive thoughts, simply do not understand is that the weapon they are using in this fight, the weapon of censorship, is one of precedent. Every time they use such a weapon, unknowingly to them, they have already given permission for it being used at a later stage against themselves. Every time you repress somebody, you stab yourself in the back by allowing the precedent of repression to be acknowledged and to take hold.
In fact, the right of the silencer to hear is as much vulnerable to oppression as is the right of the beholder of the view to speak. Mill in his essay proposes that even if the whole world minus one person agreed on a single view, then the world would be no more justified to censor that one individual than that one individual would be to censor the whole world. It would indeed be more important for that one contrarian to be heard because the world would still profit from the pluralism of ideas he would introduce and from the clearer perception of truth brought about by his opinion, true or false.
The struggle for free expression, for the right to offend and blaspheme, is once again center stage. The values upon which Western civilization was founded are very realistically in jeopardy. But today, it is through the back door than the assailants enter, no longer with crucifixes and auto-da-fes, but with supposed "good" intentions. Claiming more and more citizens to their cause in the name of misplaced compassion, multiculturalism, and majority rule. Convinced of the inherent moral value of the mainstream, they are quick to brand those who differ ethically corrupt or bigoted, and quicker to attempt to shut them down.
Few put it better than the late British journalist Christopher Hitchens, who on the subject underlined his love for truth and distrust of public opinion, as well as reminding us that, though comforting, unanimity pales in comparison to independence of thought:
"I'm not looking for consensus baby, I'm just not in the mood."